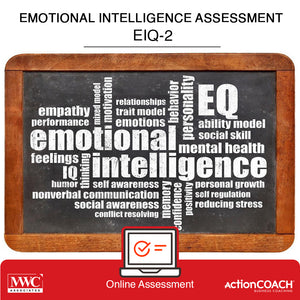 Organizations that use the EIQ-2 concept increase effective communication, internal job satisfaction, productive teams, and more harmony in the workplace. Personal relationships are enhanced. Building rapport becomes easier. Interactions at work, home, or play are more positive. People have less stress and even better physical and mental health.
This Online Assessment will help the user to:

Heighten their awareness of the various areas of emotional intelligence,
Indicate relative strengths and weaknesses
Provide a framework for personal and professional improvement
After Purchase a link will be sent to your email with details to take the assessment.