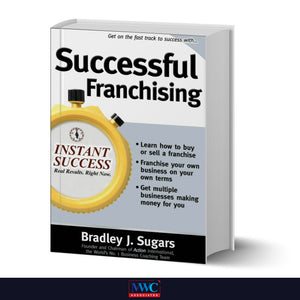 Let a franchising guru show you how it's done.
A multimillionaire who built Action International up from a home-based operation to the 16th fastest growing franchise in the world in just twelve years, with nearly 1,000 franchises worldwide, Brad Sugars is one of the most successful franchising experts in the world. With the help of real-life examples, including KFC, Subway, and Howard Johnson's, Sugars arms you with powerful information you can put into action-immediately. You'll discover:
Everything you need to know about buying a franchise 
How to franchise your own business 
The pros and cons of franchising versus licensing 
Insider tips for selling a franchise 
Get real results right now when you discover all that Instant Success has to offer!